Snow-covered peaks, picture-perfect mountain landscapes and the cherry on top: a pinch of Italian joie the vivre. Family Spa Grand Hotel Cavallino Bianco in Italy fuses Alpine charm with Mediterranean dolce vita – the perfect combination for a first-class family holiday!
Unforgettable family moments in the Dolomites
The traditional hotel has been an inviting and authentic landmark of Gröden for many centuries. From its beginnings as an old mountain farm to today's prime as a luxurious family hotel, a lot has changed. While in the olden times, horse-drawn carriages made their way from Cavallino Bianco to the nearby villages, today the hotel is an epicentre of high-class holiday fun. Offering a vast range of extravagant amenities, the family hotel is the first choice for luxurious family holidays – as proven by the TripAdvisor "Travellers' Choice Award" for World's Best Family Hotel, which the Cavallino Bianco has been receiving every year since 2013.
Holidays in a World Heritage area
Did you know that the Dolomites are a UNESCO World Heritage site? That's no surprise, considering that the region is a paradise for outdoor activities. The beautiful landscapes of the Val Gardena are only waiting to be explored both in summer and winter.
During the warmer months of the year, mountain lovers can choose from some of the most beautiful hiking routes and mountain bike trails of the Dolomites. In winter, Dolomiti Superski awaits snow addicts with a total of 12 ski resorts and abundant opportunities for all kinds of winter sports. No matter if you're into skiing or snowboarding, cross-country skiing, tobogganing or snow-shoe hiking – the winter wonderland of the Dolomites is a heaven for winter sports athletes!
Right in the heart of the breathtaking scenery, the distinctive outline of the Cavallino Bianco greets visitors from near and far. Situated in the pedestrian area of the buzzing little village of St. Ulrich, the luxury family hotel is not just an ideal base for athletes and explorers but also for shopaholics and strollers.
Gorgeous mountain world: Fall in love with the peaks of South Tyrol and find out more about the Val Gardena-Dolomites holiday region!
World's best family hotel
At the Cavallino Bianco, you're always surrounded by an air of elegance. All family rooms offer first-class comfort and one-of-a-kind luxury. Separate sleeping areas for parents and children, bathrooms with two entrances, children's washbasins and air humidifiers are just a few of the exquisite extras you can expect as a guest of Cavallino Bianco.
The Family Luxury suites with 25 to 40 square metres are a haven of indulgence. For instance, how about a stay at the "Lux" Grand Family King Suite? Offering space for up to eight people on two floors, the extravagant suite comes with two bedrooms, two bathrooms, a balcony and tiled stove.
Fairy-tale holidays: Find out more about the spacious family rooms at Cavallino Bianco …
All about the little ones
At Cavallino Bianco, children are the real star guests. As the world's best family hotel, the Leading Family resort offers everything that puts big smiles on little faces. No matter what weather, the hotel offers fun and games in spacious indoor and outdoor children's areas.
The safety of the hotel garden is the perfect place to enjoy the Italian sun and rampage through the spacious play area. Slides, swings, a climbing castle, racing area and bouncy castle – in this children's paradise, time will simply fly by!
Even if the sun isn't shining, there's enough to see and do at Cavallino Bianco. The 1,250-square metre "Lino Land" comes with a mini sports arena, pirate land, Lego building site, giant doll's house, PlayStation zone, fun maze, theatre and much more!
And the youngest guests? They get to enjoy the baby area with cuddle corner and protected crawling and soft-play zones!
Childcare at Cavallino Bianco
Holidays are all about spending time as a family. However, if you would like to enjoy a little parent time-out as well, Cavallino Bianco offers you comprehensive, first-class childcare services.
A team of professional, loving childminders takes care of your little rascals, guiding them through an exciting programme of games, excursions, pizza baking, sports competitions, magic theatre shows and more. With so much fun and games, your kids will hardly notice you're gone!
Childcare services for your parent time-out
entertainment for Mini & Junior Linos from 2 to 3.5 years
open daily from 8:30 through to 22:00; closed on Sunday mornings (main day of arrival) during the ski season
more than 12 professional, multilingual child entertainers
childcare for Baby Linos from 1 to 42 months
open daily from 8:30 through to 21:00; closed on Sunday mornings (main day of arrival) during the ski season
6 trained day nannies
Only the best for your kids: Find out more about the high standards of the Leading Family Hotels childcare services …
Wellness meets water fun
Children and adults often have different ideas of wellness. However, as long as there's water involved, both of them will probably be happy. And there's plenty of that at the huge Cavallino Bianco water world! On more than 660 square metres, young and young-at-heart water lovers can dive right into four indoor pools and two huge outdoor pools with terrific views of the Dolomites.
The family lagoon is the perfect place for kids as well as adults. While the parents are doing some laps in the 136-square metre pool, the children can put the action-fuelled triple slide to the test. And the littlest ones? They can splash around in the baby pool or enjoy their first baby swimming lessons!
What's more, there are lots of saunas and relaxation rooms for all family members looking for a bit of relaxation.
Family tip: The Cavallino Bianco also offers age-appropriate spa treatments for children, from baby massages to Cleopatra Baths!
Recharge your batteries at the Aqva-Sana wellness world
6 different saunas
Tepidarium patio
stylish relaxation area
3 indoor and 2 outdoor pools on more than 2,900 m²
Relaxing made easy: Discover the comprehensive spa offers of the Leading Family Hotels ...
Family fitness in the mountains
If you spend your family holidays in the Dolomites, the marvellous South-Tyrolean landscapes offer you countless opportunities for outdoor activities. Sports lovers will find an athlete's paradise right on their doorstep.
A private bridge takes you from the hotel right to the nearest cable car. Just hop on and explore the hiking paradise of the Seiser Alm – our hiking guides are happy to share their best tips with you! Your holiday home at the foot of the Dolomites also offers perfect opportunities for mountain biking, golf or tennis. Or how about a family trip to the high-rope course?
During the colder months of the year, the winter wonderland of Val Gardena will enchant you with its splendid opportunities for skiing, snowboarding, snow-shoe hiking or tobogganing. The region's most beautiful ski resorts – and the most marvellous mountain views – are waiting for you!
Sporty kids can look forward to a number of highlights both in summer and winter. The Bike School and the Ski School are the perfect places to make unforgettable holiday memories!
The culinary heart of South Tyrol
It goes without saying that the cuisine at Cavallino Bianco is all about families as well. Comprehensive breakfast, lunch and snack buffets offer something for every taste – just like the five-course set menu dinner at night. Enjoy traditional South-Tyrolean dishes as well as international delicacies and indulge in the flavours of great tasting holiday food.
Your children will love Lino's Children's Restaurant, where they can enjoy a pre-booked supervised lunch, dinner or snacks. After all, what could be more fun than having a balanced meal composed by a nutrition expert together with your friends and the staff of Lino Land?
Feeling hungry? Find out more about the excellent cuisine of the Leading Family Hotels …
You should spend your family holiday at Hotel Cavallino Bianco if …
… you love Italy and the mountains.
… you would like to spend a balanced family holiday guided by the principle "Time is life, live it now!"
… you always wanted to spend a holiday at a UNESCO World Heritage site.
… your children love water and can't wait to try the triple slide at Lino Beach Club.
… you want to know what a holiday at the world's best family hotel feels like.
Ready for the family holiday of your dreams? Book an unforgettable stay for you and your loved ones at Family Spa Grand Hotel Cavallino Bianco!
Arrival & contact details
CAVALLINO BIANCO Family Spa Grand Hotel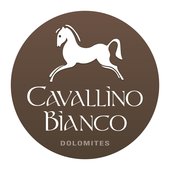 Str. Rezia 22, 39046 St. Ulrich Gröden
IT